We notice that everyone thinks of sun…..beach and sea, while booking a house.
If you are guest of Villamazarron in one of our bungalows or villas, you will find that this region has to offer much more than what you expected.
This applies to both the beach house in Puntas de Calnegre as the houses on the Mazarron Country Club.
The Costa Calida is actually one big nature reserve. A part is also protected.
Sierra Espuña is a fantastic example of the most beautiful unspoilt countryside. Here are the most rare plants and wild animals themselves are found in this region.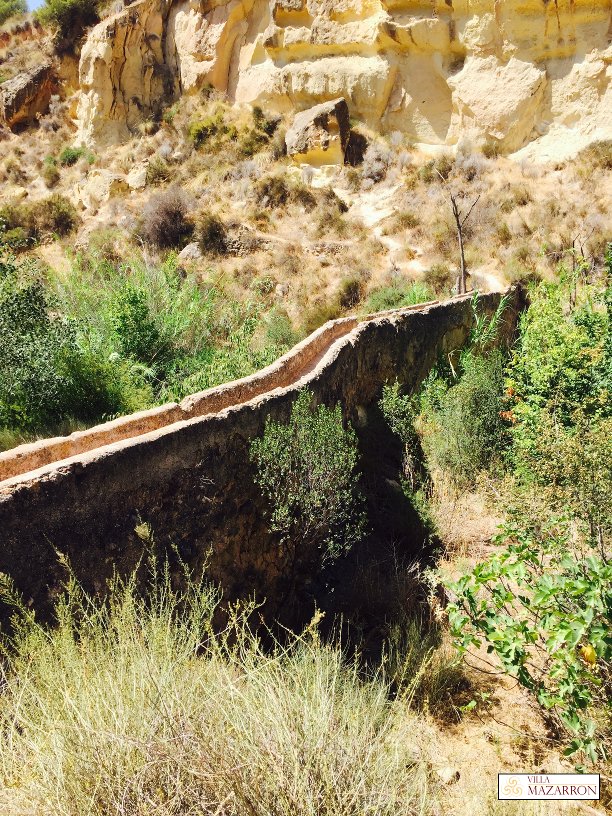 Also look up once ; There are many species of raptors in this region of Spain.
If you are interested, you will also find the most diverse plants during your walk.
And………. you don't have to travel far for nature …………….
Leave the Mazarron Country Club at the back exit, turn right and you'll arrive in Mazarron. Before Mazarron you can turn left and enter one of the paths.
Turn left at the back exit of the Mazarron Country Club and walk or bike to La Pinilla
Along the way there are many paths where you can go and no one will disturb you. Really beautiful scenery; especially from January to May.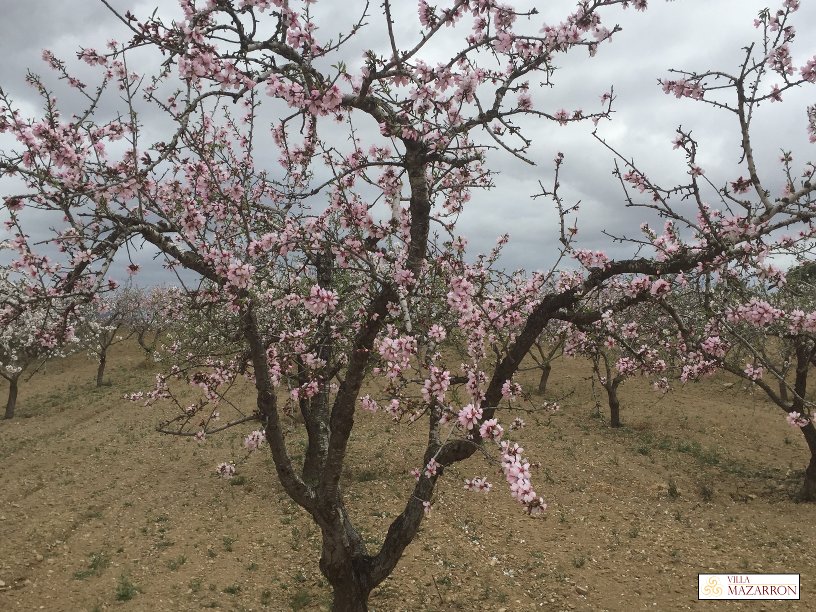 There is a fantastic walking and cycling route from Bolnuevo to Puntas de Calnegre. If you are sporty you should have done that one time. Beautiful trails and along the coast. Great views. A must for our sporting guests.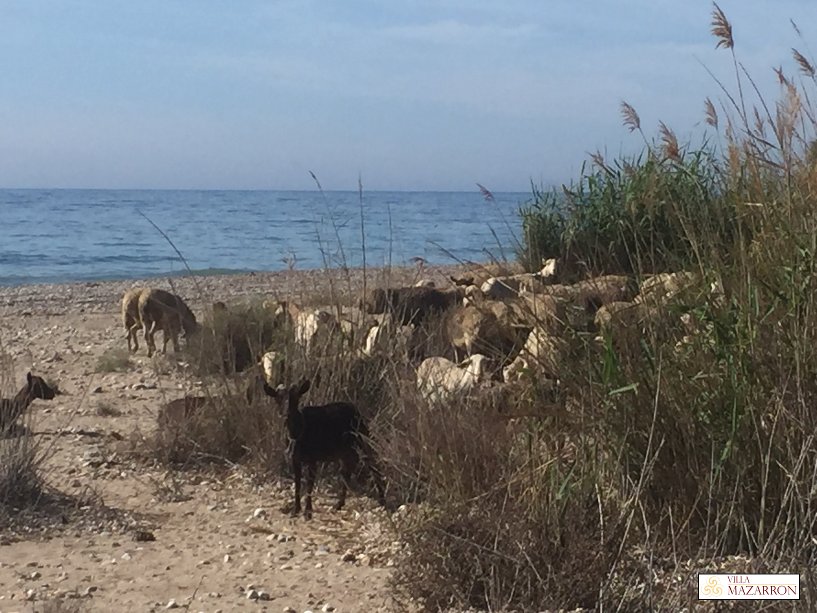 When you're in Puntas; take the path west of Puntas up (by car, bicycle or on foot) You will pass through spectacular countryside and end up at the first beautiful sandy bay ………. Dream away………..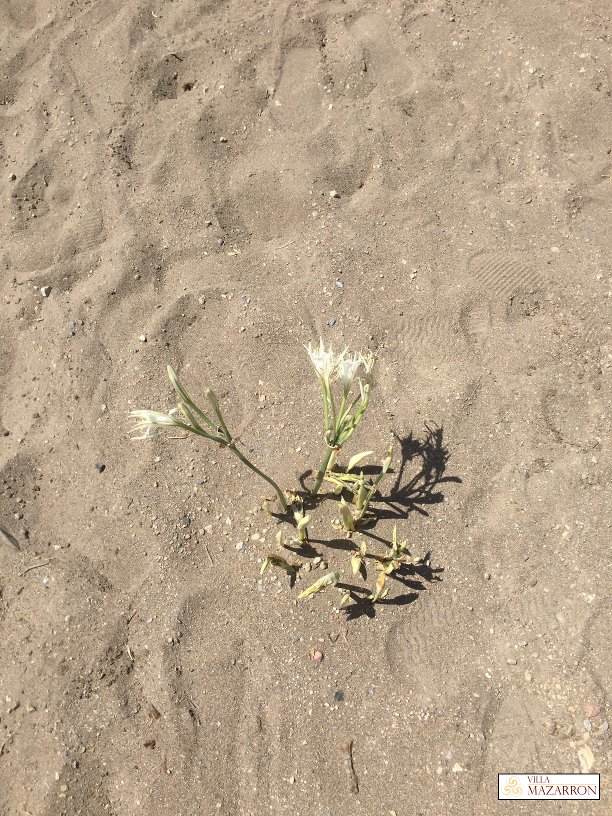 Continue the path and arrive at bay 2; Playa de las Mujeres (women's beach).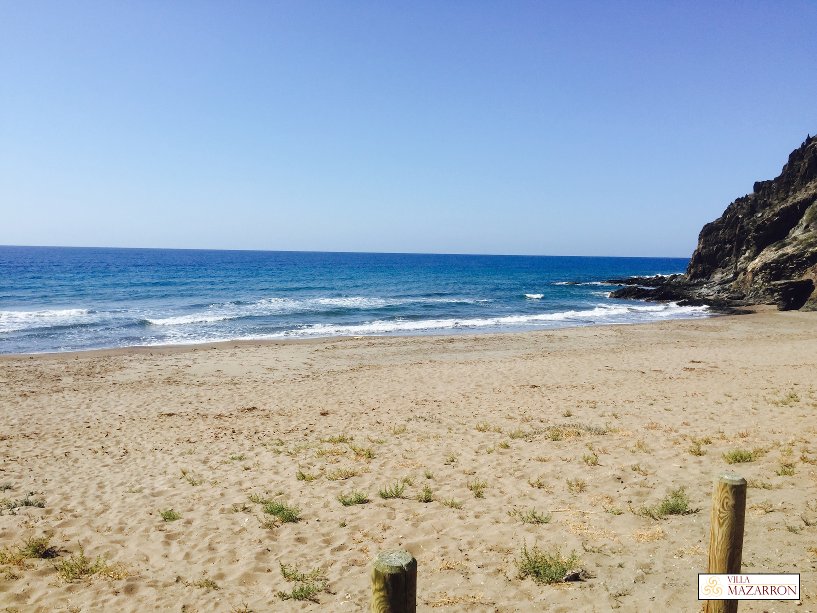 Still further, you'll find the last bay, you can reach to by car. Wonderful and great opportunity that you are alone in the bay. Consider on a nice day, to snorkel in the bay. Beautiful fish , when the weather is good.
To do all the bays on the same day is great. However, you can go further………….
But then by feet or on mountain bike. What you see then we all keep as a surprise, ……. .really worthwhile.
So you can combine fun with pleasure at Villamazarron during your stay; sporting activity and relax.
We cannot stop talking about what there is still more to do in this region.
Here a part of the possibilities;
– Many cycling and mountain biking trails in the area. When you and your friends want to book a walking and/or cycling in Villamazarron; please tell us. We provide beautiful trails.
– Currently, construction of a "via verde" a path of hundred kilometers long, when it is finished, for cycling, horse riding etc., everything except motor vehicles.
– Mountain climbing is also possible. The mountains are not high but there is compliance to climb.
– Do you like spotting animals and birds; come to the Costa Calida. It is worth it.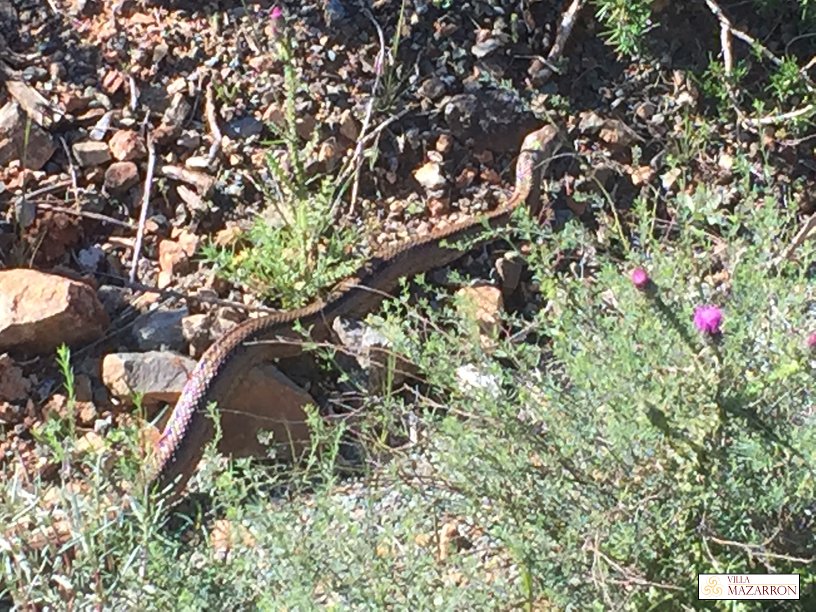 – Crazy about fish? Hire a boat and take it easy. The Bay of Mazarron is filled with many species of fish.
– Also on the water nature is beautiful. Rent a boat or take a cruise.
– There are even trips to see dolphins in certain seasons.
– Are you a botanist? In this region are growing very special plants. Even some varieties that are rare in the rest of Europe.
– Do it and come to the Costa Calida, book an accommodation at Villamazarron. Our aim is to make your stay unforgettable so you come back .
– So….. sun worshipper, Burgundian, looking for peace and quiet or nature lover?
– Villamazarron, offers you all of it, in the beautiful region and its fantastic houses on beautiful locations.
Welcome at www.villamazarron.com